Five Most Important Criteria for Choosing Supplier of Personal Safety Equipment
All those who are in the business of occupational health and safety, as well as procurement of personal protective equipment, know very well how complex this field is. The choice of personal protective equipment for employees in a company depends on multiple factors, and the person in charge of all of them is the person in charge of security or the supply manager.
With all the everyday work tasks and challenges of this position, it is of remarkable importance to have a reliable supplier of personal protective equipment that will make the procurement of these products easier and enable the safety of the company`s workers. What are the characteristics of a supplier of protective equipment that guarantee successful cooperation?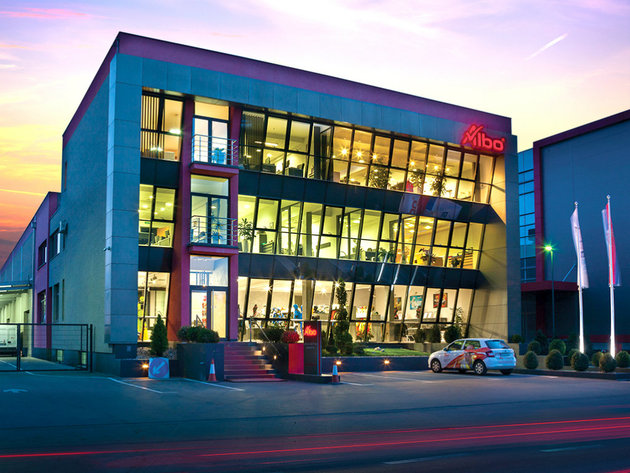 1. RELIABILITY
In this era of hyperproduction in many fields, it is often difficult to check the quality and the efficiency of certain products before the purchase. In procuring protective equipment, this segment is even more serious, because the equipment is supposed to provide adequate protection, often for a large number of workers. That is why each personal protection product must be accompanied with a suitable set of documents which guarantee its safety and purpose – a certificate and declaration of harmonization.
This documentation must be issued by accredited certification bodies in order to be valid, and all this needs to be checked before the protective equipment is procured. The company Albo takes care for all the personal protective equipment we offer to be certified, so that our customers do not have to worry about it. Along with the bought equipment, they are shown the accompanying documentation.
2. PRODUCT RANGE
In order for a worker to be equipped for safe work, most often, several work and protection products need to be procured. Sometimes it is necessary to buy products from each category of personal safety equipment, namely: clothes, footwear, gloves, protection of the respiratory organs, eye and face protection, head protection, protection of hearing, fall protection equipment.
Along with personal protection, there is also the special sphere of industrial hygiene and safety, which covers traffic and safety signaling (cones and barriers), industrial hygiene and safety, professional chemistry, paper haberdashery, first aid and pharmacies, firefighting equipment.
The product range of the supplier, which enables the procurement of these products in a single place and in various price ranges, makes the procurement process much easier. The Albo offer consists of over 5,000 various articles from all categories of personal protective equipment, with a full range of products for professional maintenance of hygiene and safety of the workspace.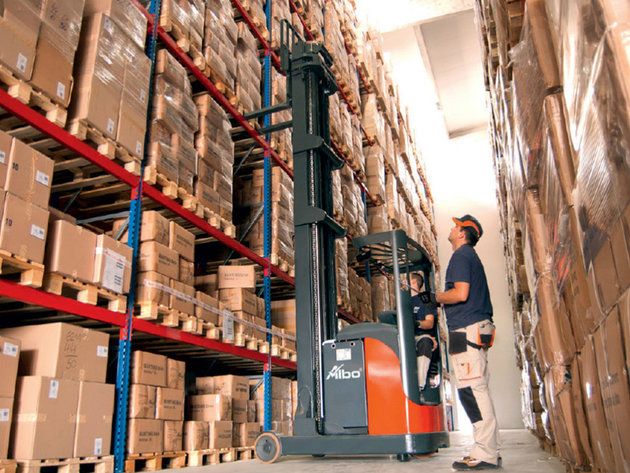 3. STOCK AVAILABILITY
The need for personal safety equipment is often urgent and requires a quick delivery. In such situations, it is very important to have a large and stable stock, as well as storage capacities. This provides the customers with the security of the constant availability of products. Also, it is important for operations in a warehouse to be carried out in line with the supervision system, quantitative and qualitative control and procedures described in SRPS ISO 9001, which guarantee a safe and secure delivery. Our warehouse has 6,000 m2 of storage space and a total of 10,000 pallet spaces, and more than 40 warehouse workers are in charge of the efficient and quick service for our clients.
4. MODERN DISTRIBUTION SYSTEM
In order for the clients to have constant insight into the stock and the possibility of ordering the goods, it is desirable for the supplier to have an implemented business B2B portal for ordering goods. This ensures a quick and simple flow of information and goods, and the ordering process is quick and simple and does not require excess paperwork.
Following the world trends, Albo has implemented a B2B portal for the ordering of goods, thanks to which the goods reach the clients in the shortest amount of time possible. Furthermore, a developed network of responsible and successful distributors and a developed logistics system enable our presence in all places in Serbia, as well as in Bosnia and Herzegovina, Montenegro, North Macedonia, Slovenia and Croatia.
5. VALUES
The choice of the supplier you will work with is an important decision which can have an impact on your company for years. This is especially apparent when it comes to suppliers of protective equipment which is supposed to protect the workers` health. That is why it is important to choose a company which has human and profession values similar to yours to be your associate and partner for safety. The implementation of standards SRPS EN ISO 9001, SRPS EN ISO 14001 i SRPS OHSAS 45001 is indicative of social, environmental and financial responsibility of the company.
In addition to these standards, which guarantee responsible and reliable operations, we at Albo find it very important to invest in our employees. In order to do our job in the best way possible and help our clients choose safety equipment, we regularly organize educational events where our colleagues acquire up-to-date knowledge in the field of occupational health and safety. We are also glad to attend seminars, fairs and education events that we are invited to, where we have the opportunity to raise awareness of the importance of using personal safety equipment and getting closer to the level of the EU states when it comes to investing in workers` safety.