When similar ideas and values ​​meet on the way to ensuring the safety of workers, products whose durability over time is guaranteed become synonymous of the quality.
On this path, the companies Albo and Panda Safety have been walking together for 20 years. Cooperation like this has a specific weight because it is driven by the desire to preserve health and safety, especially in challenging working conditions.
During the past two decades, Albo, as an exclusive distributor for Serbia, Montenegro, Bosnia and Herzegovina and North Macedonia, provided quality and safety at work to everyone who needed it.
Thanks to its high standards, sense of comfort and safety, Panda Safety has become a synonym for protective footwear among workers in Serbia. There is no better indicator of sincere trust in proven quality than the fact that users often look for Panda when shopping for work shoes.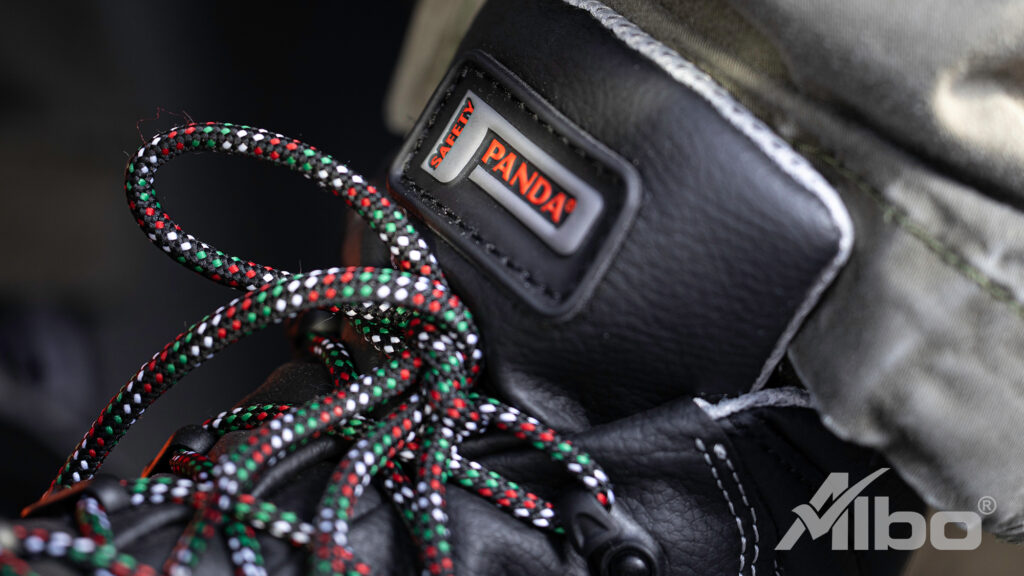 Who is PANDA SAFETY?
PANDA SAFETY started operating 40 years ago, in 1979, in Cisternino, a splendid town in southern Italy where the company set up so as to grow and develop. This geographical location is in no way random, on the contrary, it is the result of the strong determination of the founder and current CEO, Luigi Gargiullo, who has always believed in the potential of his own territory.
Furthermore, through research into raw materials and increasingly high-performance components, the Company managed to offer a product whose durability in time is guaranteed. Over the years that followed, PANDA SAFETY continued to increase its own know-how and to evolve, concentrating its product development activity on improving the morpho-anatomical characteristics of the footwear and on perfecting the protective function so that they would be suitable for any working context and thus in contact with any type of surface or material.
Thanks to these extremely high standards of quality, typical of Italian excellence, the PANDA SAFETY trade mark has earned the trust, over the years, of numerous distributors and final users both domestically and at an international level, being sold in more than 70 countries all over the world. A result which bears witness to the reliability of the PANDA SAFETY product: your ideal partner at work even in the most extreme conditions.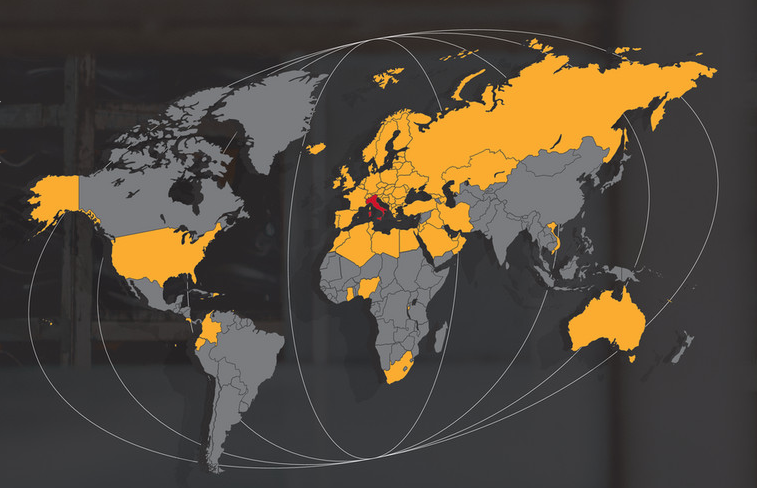 1979 – Production of sports shoes begins under the name CALZATURIFICIO PANDA SPORT 
The industrial activity begins in 1979 with te production of gym shoes and sneakers for third parties.
From the end of 1989 to the beginning of 1992, the focus increasingly shifted to a new segment of the market that needed the typical Made In Italy quality level of work and safety footwear. And the Panda Safety brand was born!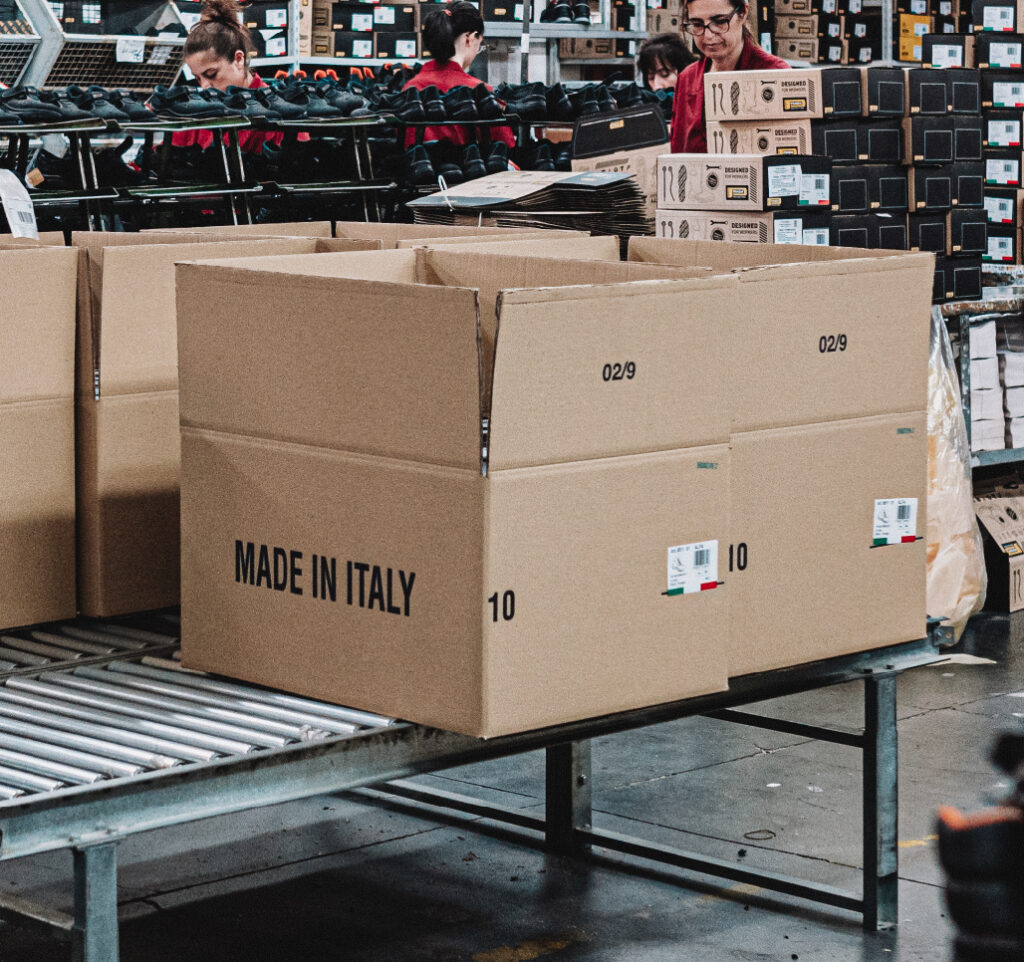 1990/1991 – Production is converted and the company starts producing safety and occupational foowear thus giving life to the brand Panda Safety.
2002 – Established cooperation between the companies Albo and Panda Safety
Panda Safety has entrusted the distribution of its products only to the best dealers of PPE around the world. The brand has won the trust of the most prestigious international partners such as Albo.
2008 – The Company acquires more and more important market shares in Europe and Russia; the production capacity is about 900.000 pairs per year.
2013 – Thanks to the parnerships with leading international PPE distributors and an increase in production capacity to 1.200.000 pairs, the brand is now established in North African and Middle Eastern markets.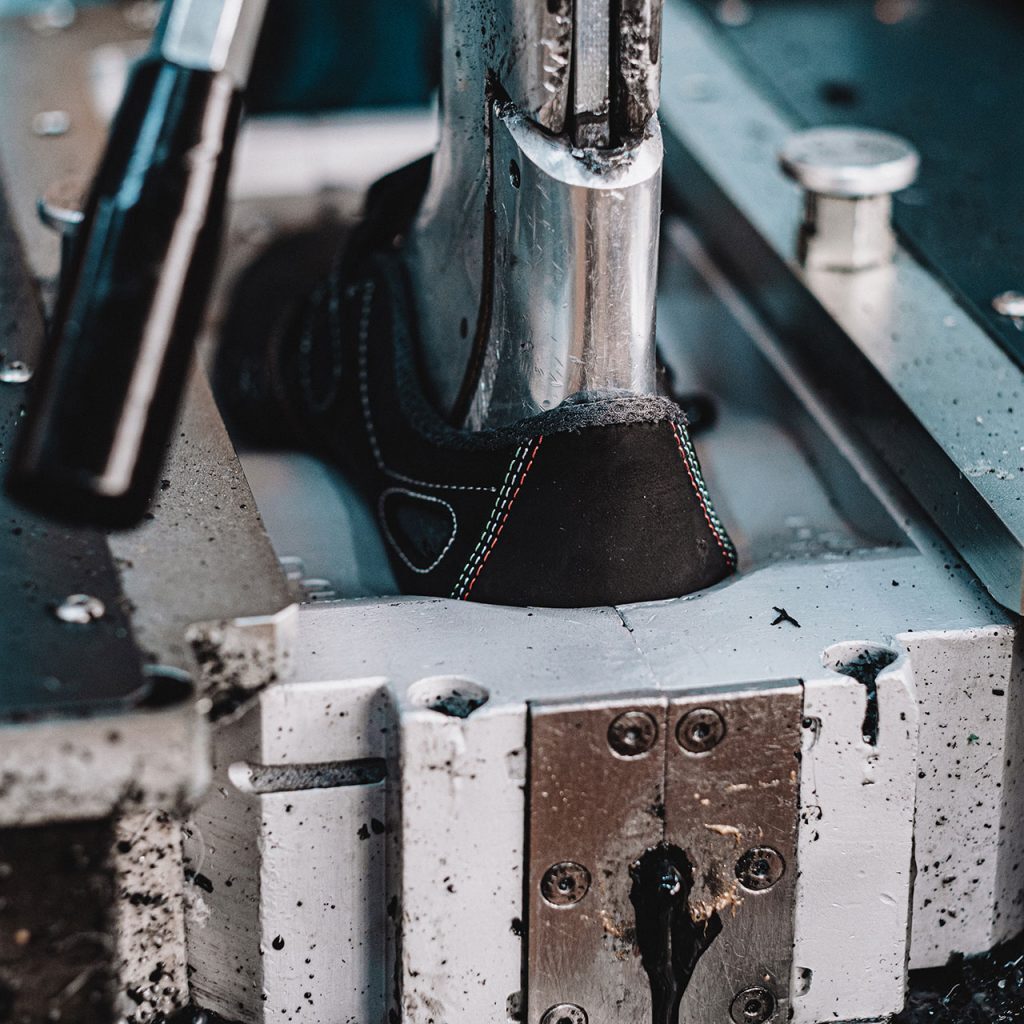 2019 – Panda Safety celebrates its 40th anniversary and its products conquer additional markets in South America nad Oceania.
2021 – The annual production capacity, to date, is more than 1.600.000 pairs and the offer is also addressed to emerging markets such as Central Africa an the Caribbean.
2022 – Panda Safety and Albo d.o.o. are celebrating 20th anniversary of cooperation
Technology. People. Environment.
Despite the high automation of the production process, a highly specialized workforce is still what sets Panda Safety apart, making professional and protective footwear a product whose excellence is recognized worldwide.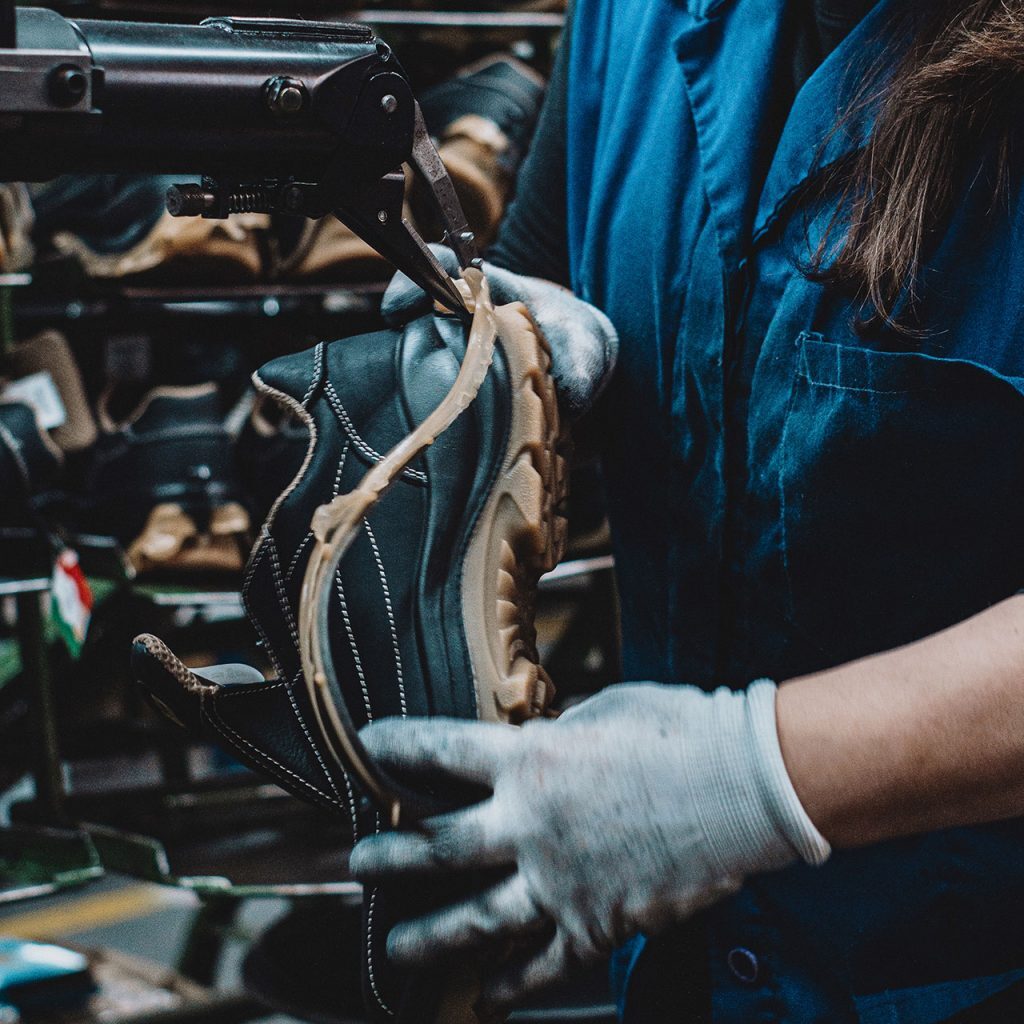 ISO 9001:2015 QUALITY CERTIFICATION
Certification of the quality management system (regulated by the ISO 9000 series) specifies the requirements to be used when an organisation wants to demonstrate its own capacity to provide products that satisfy the customers' requirements and aims at satisfying them. To that effect, PANDA SAFETY has established and implemented a process of monitoring and continuous improvement of the quality management system.
ISO 14001:2015 ENVIRONMENTAL CERTIFICATION
The certification of the environmental management system (regulated by the ISO standard 14000 series) certifies the capacity of our organisation to define an environmental policy suited to the nature, to the dimensions and to the environmental impacts of its activities and of its products. The certification also attests the suitability of our company to identify the quality objectives, to prepare and implement an appropriate system for achieving these objectives and to constantly seek improvement of its own environmental services. Working in this way, PANDA SAFETY not only protects today's community, but also the generations to come.
ISO 45001:2018 OCCUPATIONAL HEALTH AND SAFETY CERTIFICATION
ISO 45001 is an ISO standard for management systems of occupational health and safety (OHS), published in March 2018. The goal of ISO 45001 is the reduction of occupational injuries and diseases, including promoting and protecting physical and mental health. The standard is based on OHSAS 18001, conventions and guidelines of the International Labour Organization, and national standards. It includes elements that are additional to OHSAS 18001 which it is replacing over a three-year migration period from 2018 to 2021. As of March 2021, companies and organizations should have migrated to ISO 45001 to retain a valid certification.
Company Albo d.o.o. and Panda Safety from Italy have been cooperating for 20 years, and in our assortment you can find numerous models of Panda products with different levels of protection. The Albo team is at your disposal for all assistance and additional information in the selection of work and protective footwear.