Safe outdoor work, as well as traffic safety, implies the use of equipment for marking, fencing and increasing the visibility of certain work and industrial units.
Barriers and fences can be placed in an external or internal space, so that they are in a row or in other formations (when a certain part of the ground needs to be fenced off and protected, for example during work on shafts, holes or damage to the ground).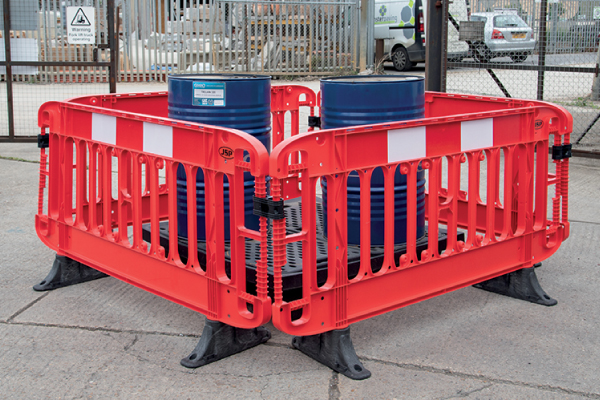 JSP Titan barrier is an excellent tool for blocking traffic or pedestrians from entering an area that needs to be bypassed.
Every JSP Titan barrier is built to last – the units are made from the toughest polypropylene, they are characterized by durability even with frequent use on workplaces and construction sites, as well as stability in all weather conditions.
One of the ways of testing and proving the durability of the Titan barrier is the 4m drop test. The resistance of this barrier is fascinating, and you can watch the test procedure in the video below:
JSP TITAN BARRIER CHARACTERISTICS
The Titan® has been modified to a one-piece injection moulded design made from prime grade virgin Polypropylene offering sub-zero temperature and colour fastness properties.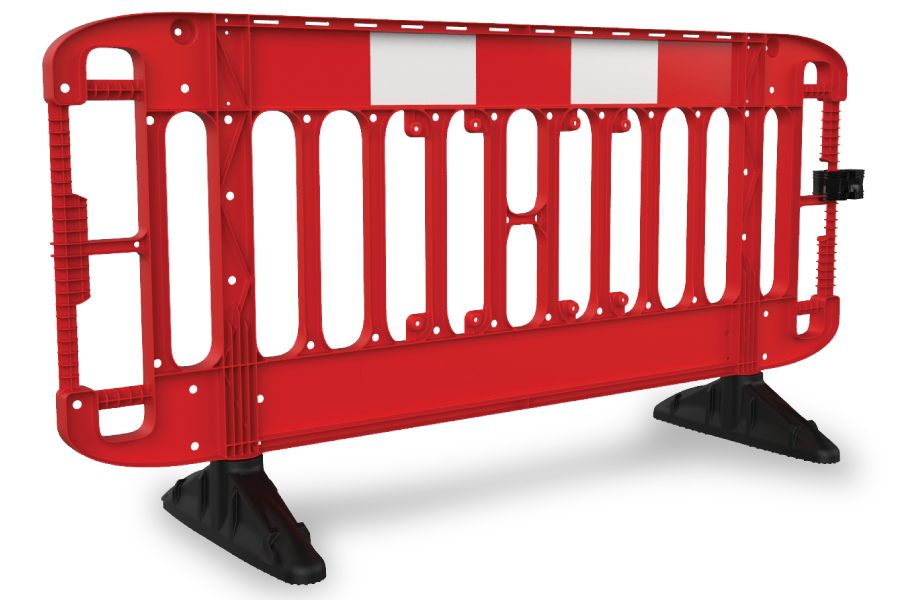 Thanks to the spatula-shaped design, they adhere extremely well to the surface. This makes them stable and suitable even for heavy duty conditions – the barrier will stand upright at all times, which is ideal for all the demands of outdoor use. The unique design and excellent foot quality ensure that there is no need to purchase spare feet.
Fully reflective panel meeting EN 12899-1 requirements.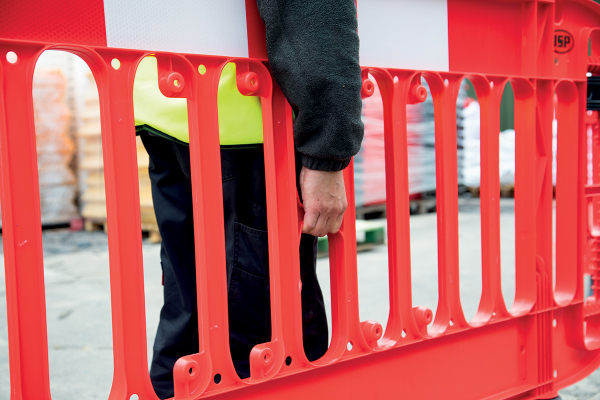 SRPS EN 12899-2 identical to EN 12899-2 (Fixed, vertical traffic signs on roads – Part 2: Traffic bollards with internal lighting)
This standard specifies the requirements for new traffic bollards with internal lighting including their fasteners, which may contain traffic signs (type 1 TTB) or may support traffic signs (type 2 TTB) used in a traffic zone. This standard covers performance requirements and test methods.
Water Apertures have been added to the one-piece mould so that when they are stacked they do not collect water within the frames and therefore do not add extra weight or inconvenience.
This new linking facility enables easy connecting and compatibility with not only other styles of JSP barriers but also other brands. The clip can be conveniently retained to give added rigidity.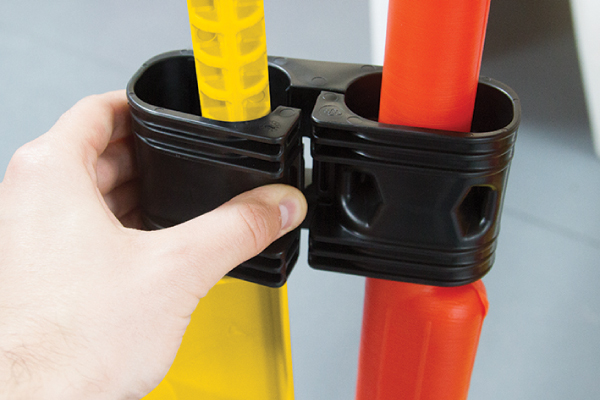 Unique support technology
Stability can be increased even further with the addition of the patent pending Surefoot Bloc® and telescopic stability poles.
In Albo you can find a wide range of products for the safety of the working environment. Traffic and safety signaling includes fences and barriers, notification and warning signs, lamps, cones.